The initiative, promoted by AIDGLOBAL within the scope of the NEAR project – NEwly ARrived in a Common Home, took place on November 20, between 9 am and 1 pm, at the Association Lusofonia e Cidadania (ALCC).
At a time when more and more reports are known of the conditions in which groups of migrants and refugees find themselves, who are trying to move from Belarus to Poland as a way to enter the European Union (EU), it is urgent to reflect on what it exists and what remains absent, in terms of legislation, to guarantee not only the safety and dignity of these people, but also respect for fundamental principles such as human rights.
The rights and duties of migrants was, in accordance with this need, the theme that guided the second training session aimed at training future community agents, bringing together nine participants: eight in a physical room and one at a distance, from Guinea-Bissau.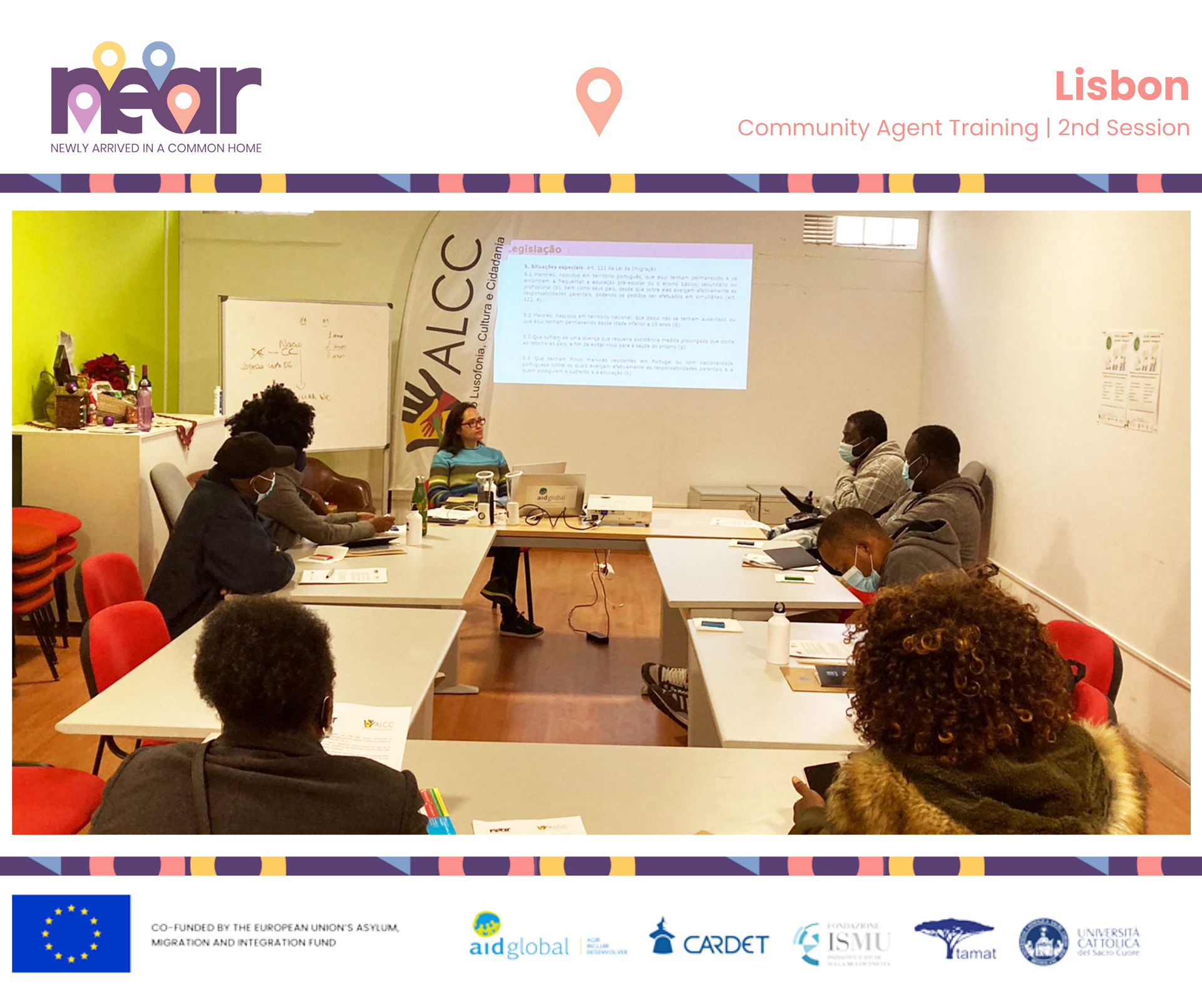 Despite the theoretically denser component of this initiative, the session was punctuated by moments in which there was space for sharing the experiences and trajectories of each of the participants, including the usual initial icebreaker that triggered, even if in an unusual way, a dance to the sound of African music. The informality of the moment, combined with its cultural and emotional richness, allowed not only the strengthening of ties between the participants, but also the sharing of different cultural expressions and identities.
The session was led by Verena Melo, trainer of the ALCC, who presented information and guidelines regarding the arrival of migrants in Portugal, having dissected the procedures to be adopted from a documental and legislative point of view, in accordance with the circumstances and motivations of each. migrant person, such as, for example, education, medical treatment, work or seeking better living conditions. Conceptual issues were also highlighted, such as the differentiation between illegal and irregular immigrant persons, and information was also provided on the various forms, procedures and documents necessary for the regularization of migrants in Portugal.
In addition to trainer Verena Melo, coordinating the session were also Cátia Sousa and Maria Pacheco, project technician and project assistant at AIDGLOBAL, respectively.
"NEAR – NEwly ARrived in a common home" is a European project funded by the European Commission, under the Asylum, Migration and Integration Fund (AMIF) with the ISMU Foundation as a promoter and as partner entities Tamat, CARDET, and AIDGLOBAL and the Università Cattolica del Sacro Cuore. In Portugal, this project is being developed in the city of Lisbon, namely in the Bairro das Galinheiras, located in the parish of Santa Clara.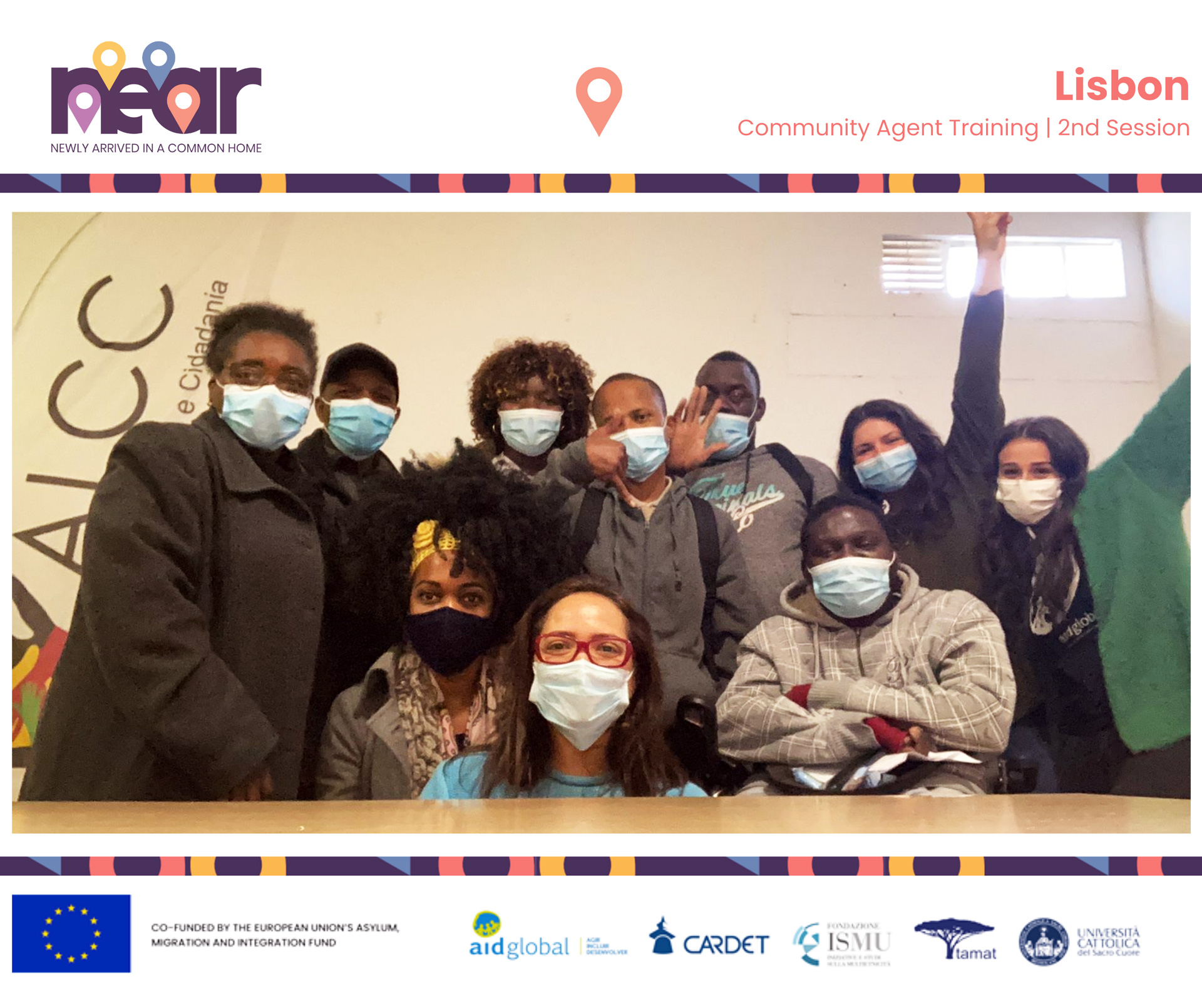 AIDGLOBAL ― Action and Integration for Global Development is a non-profit Non-Governmental Organization for Development (NGDO), which develops and promotes projects within the scope of Education for Development and Global Citizenship, in Portugal, and programs within the scope of Literacy in Mozambique. Its Mission aims to Act, Include and Develop through Education, because it believes that Change happens through Education.