Supporting newly arrived minors of compulsory school age is one of the action pillars of the NEAR project.
With the Alto do Lumiar Group of Schools and the Maria da Luz de Deus Ramos School, in Lisbon, AIDGLOBAL has promoted a series of activities with newly arrived migrant children, between 6 and 12 years old, who they seek not only to enhance their participation in school and increase their affirmation in society, but also to strengthen their sense of belonging to the new context and the new community.
📸 In one of the images we can see the result of an activity from which we tried to immerse ourselves in the emotional world of each child; and on the other, we can identify the dynamics of the world map, through which children discover different continents, oceans and countries.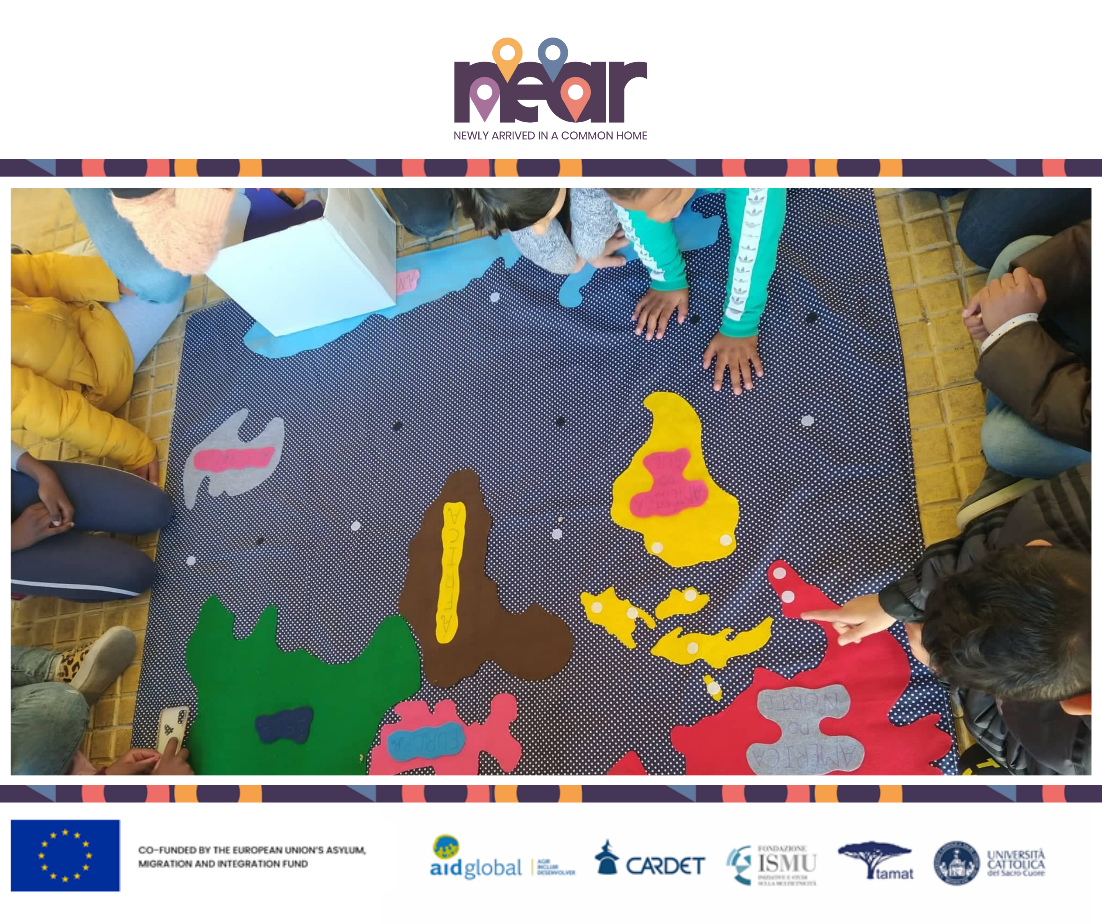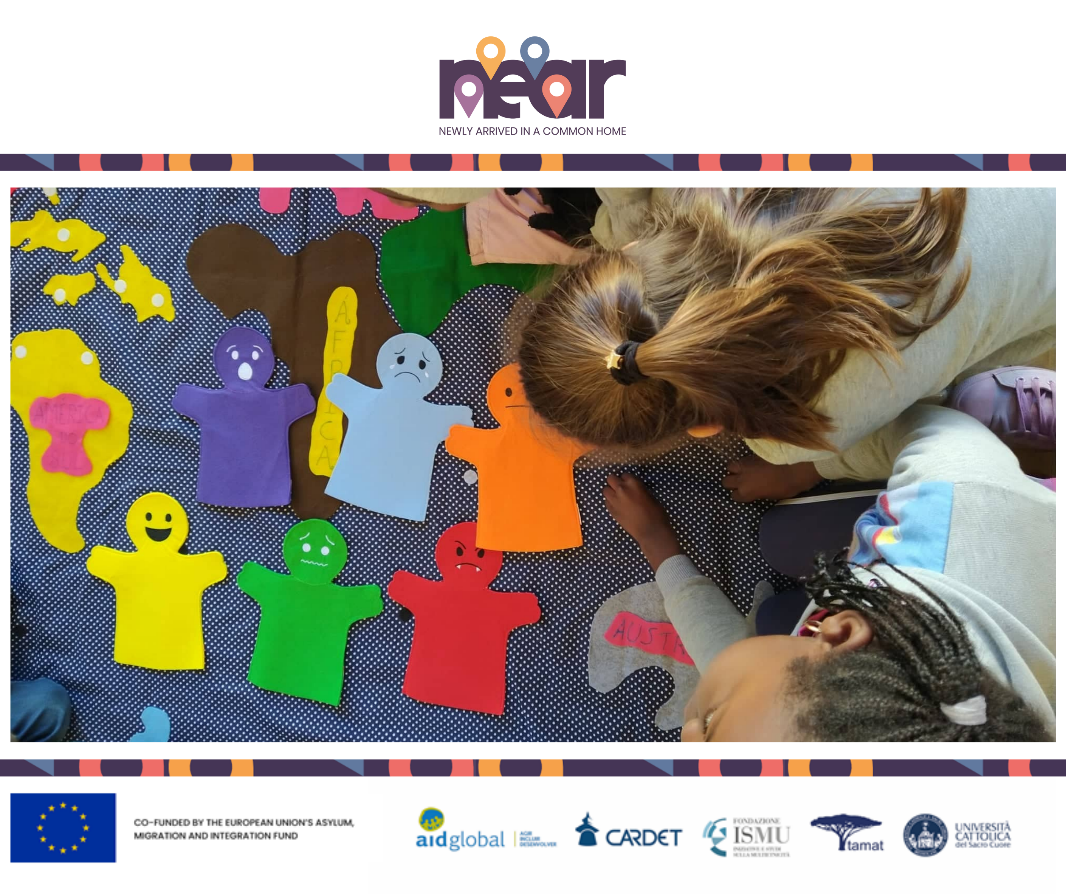 #NEAR is a project financed by the European Commission, under the Asylum, Migration and Integration Fund (AMIF) with Fondazione ISMU as a promoter and as partner entities Tamat, CARDET, AIDGLOBAL - Action and Integration for Global Development and the Università Cattolica del Sacro Cuore.